I have been hearing a lot of mixed reviews about 'Bang Bang' with the majority saying that they didn't enjoy the movie. They have a lot of valid reasons too. They say its predictable, senseless and  has virtually no pot. The movie solely relies on its incredible action sequences and dances.




  There is a large number who liked the movie just because of: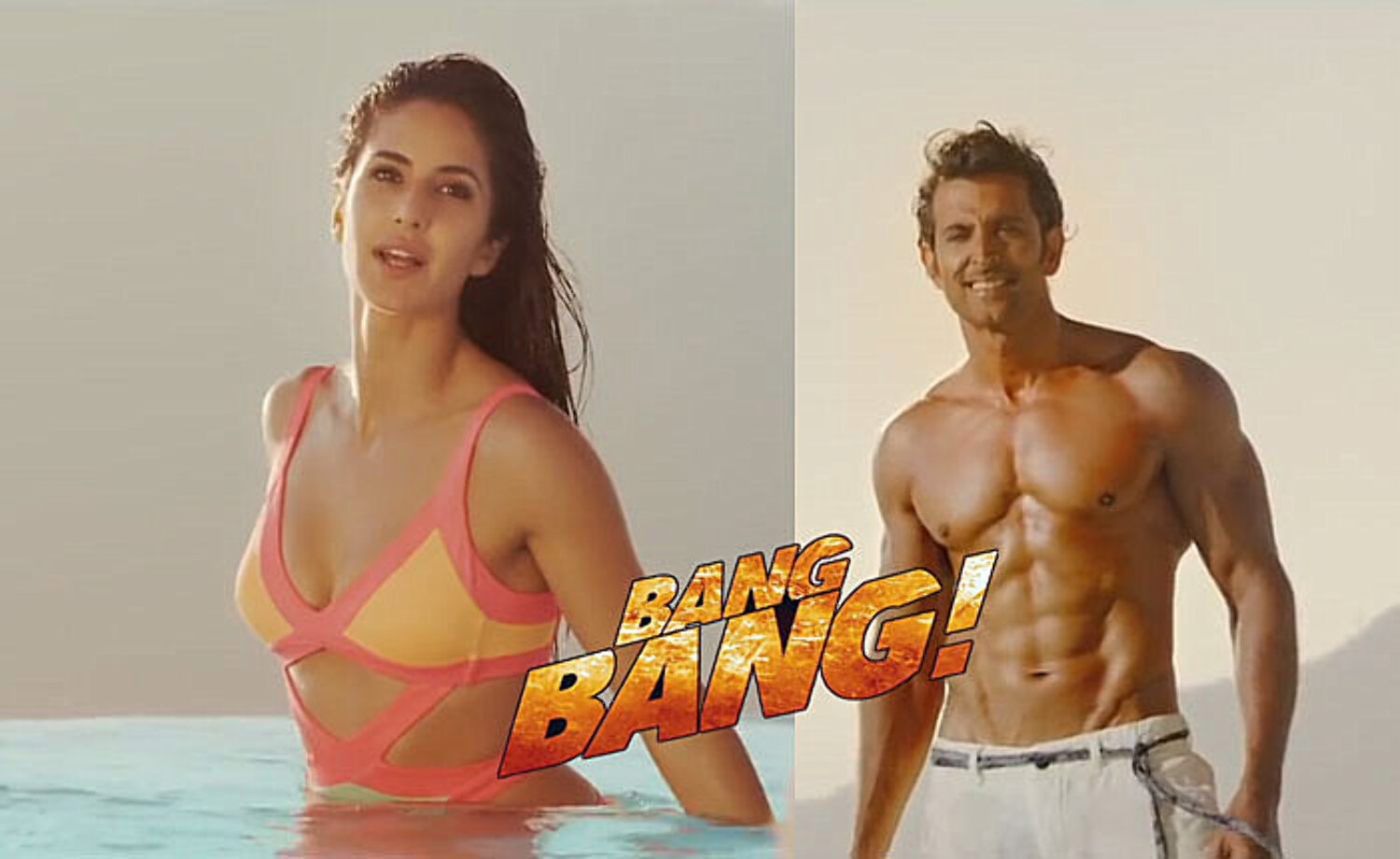 What I want to say is that I agree that Hrithik overacted, Katrina underacted (if you can call it acting at all), the story was predictable from the moment it began and the plot holes were big enough for a car to fall in. But, let us think logically. Its Bollywood, its stupid for us to even think that it will make sense. If you want to watch great, logical movies, you should avoid most of the Bollywood ones.
   It was an official remake of 'Knight and Day' and let me tell you that the saving grace of that movie was its great cast. It didn't make sense at all. I was afraid that 'Bang Bang' would be worse because its source material was not that great to begin with. But I liked the movie for its cliche scenes and cheesy lines. I loved all the action scenes especially the water scene and formula one car scene. I loved the chemistry between the lead pair. I liked that it was a remake but the first half managed to blend in the Bollywood mirch and masala into the movie, thus making it different. The second half was a disappointment because it was a direct ripoff. Even the locations were the same.
  I liked Bang Bang for its sheer entertainment value and yes for all the afore mentioned reasons. I won't tell you that its the 'Best Movie Ever' or even one of my favorites but its a crowd pleaser. For everyone who hated it, watch Krish 2. Then you will realize how bad it could have been. Adios Amigos!